Between 1987 and 1999, which is often referred to as the 'Pre-Bubble Period,' home prices grew at an average of 3.6% according to the Home Price Expectation Survey.
Every month, the economists at CoreLogic release the results of their Home Price Insights Report, which includes the actual year-over-year change in prices across the country and their predictions for the following year.
The chart below shows the forecasted year-over-year prices for 2018 (predictions made in 2017). According to their predictions, the average appreciation over the course of 2018 should be 4.8%, which is still greater than the 'normal' appreciation of 3.6%.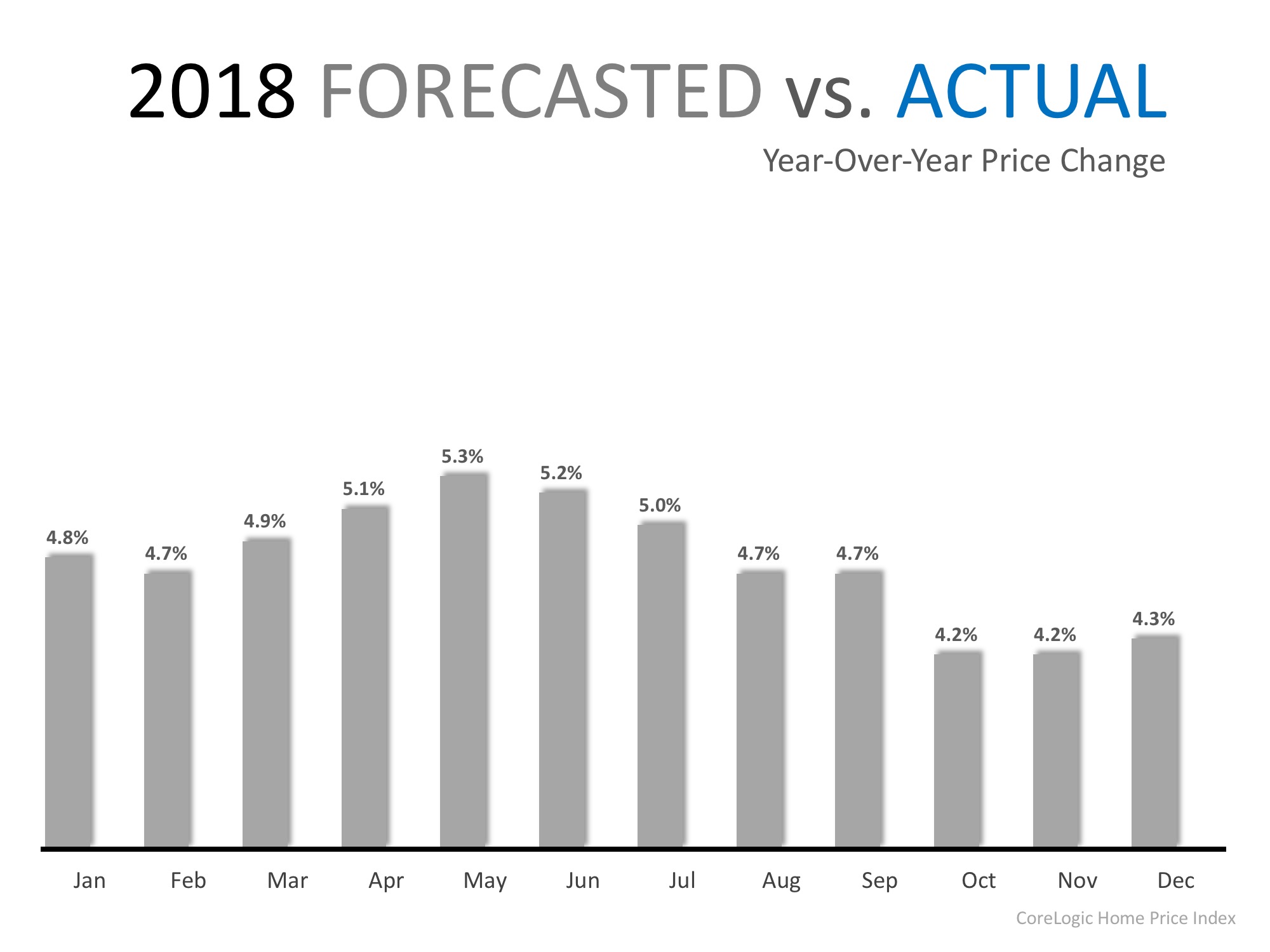 If we layer in the actual price appreciation that has occurred this year, we can see that over the course of 2018, home prices have appreciated by an average of 6.9% and have outpaced projections all year!
What does this mean?
The tale of today's real estate market is one of low inventory, high demand, and rising prices. The forces at work can be simply explained with the theory of supply and demand. That being said, if a large supply of inventory were to come to the market, prices may start to appreciate closer to the forecasted rate which would STILL be greater than the historic norm!
Bottom Line
If you are a homeowner whose house no longer meets your needs, now may be a great time to list your home and capitalize on the equity you have gained over the last year to make a significant down payment on your next home!
SOURCE: Keeping Current Matters
⭐ I take pride in building my business through referrals and trust. If you know a family who's looking to be served by a competent Realtor with a first-class experience, do call me at 707-567-1049.
With gratitude,
Kasama Lee is a top-producing Realtor® and a community contributor specializing in the Napa and Solano Counties.  Kasama and her husband, Barton, are
raising their two boys in American Canyon and have been residents since 2002.  They're proud to contribute and give back as residents of this warm, friendly
and supportive community.
CalBRE #01408667