Many of the questions currently surrounding the real estate industry focus on home prices and where they are heading. The most recent Home Price Expectation Survey (HPES) helps target these projected answers.
Here are the results from the Q2 2019 Survey:
Home values will appreciate by 4.1% in 2019
The average annual appreciation will be 3.2% over the next 5 years
The cumulative appreciation will be 16.8% by 2023
Even experts representing the most "bearish" quartile of the survey project a cumulative appreciation of over 6.7% by 2023
What does this mean for you?
A substantial portion of family wealth comes from home equity. As the value of a family's home (an asset) increases, so does their equity.
Using the projections from the HPES, here is a look at the potential equity a family could earn over the next five years if they purchased a $250,000 home in January of 2019: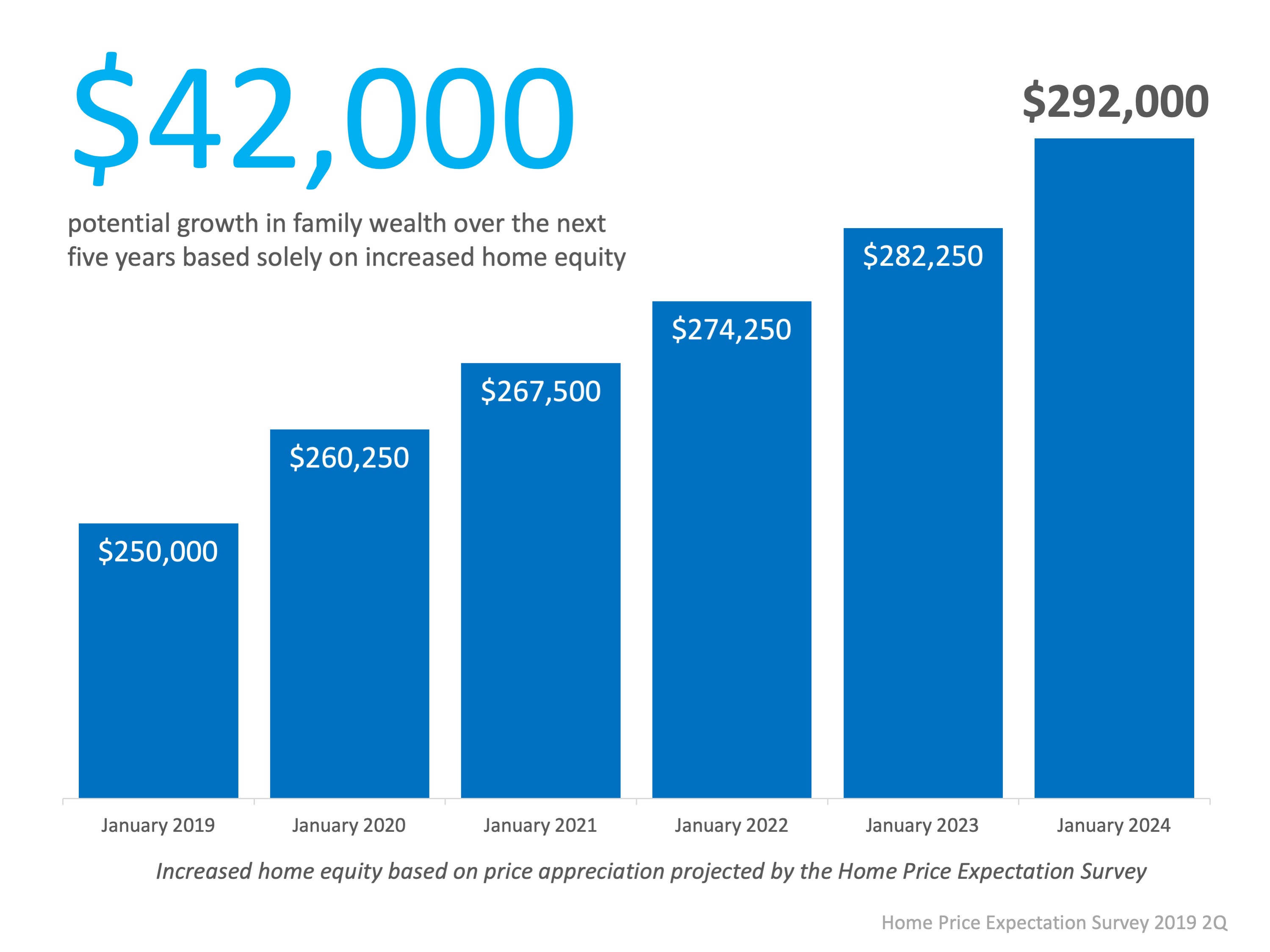 Based on gains in home equity, their family wealth could increase by $42,000 over that five-year period.
Bottom Line
If you don't yet own a home, now may be the time to purchase. Owning or moving up to your dream home could allow you to ride the increase in equity of a growing asset.
Home Price Expectation survey – Every quarter, Pulsenomics surveys a distinguished panel of over 100 economists, investment strategists, and housing market analysts regarding their 5-year expectations for future home prices in the United States.
SOURCE: Keeping Current Matters
I take pride in building my business through referrals and trust. Looking for a local expert to help you navigate in the current real estate market with results? My team and I can help you through the buying and selling process, do call me at 707-567-1049.
With gratitude,
Kasama Lee is a top-producing Realtor® and a community contributor specializing in the Napa and Solano Counties. Kasama and her husband, Barton, are raising their two boys in American Canyon and have been residents since 2002. They're proud to contribute and give back as residents of this warm, friendly and supportive community.
CalBRE #01408667